---
Biography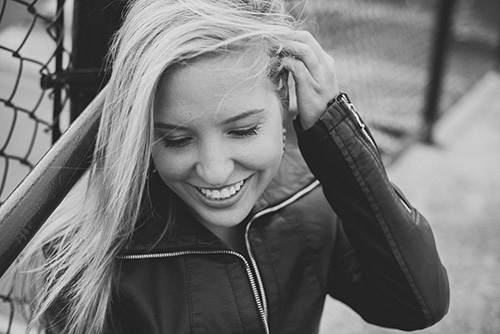 Julienne Irwin has had a love of music since before she could talk. Always humming to herself as a child, she spent much of her free time singing her favorite Faith Hill and Dixie Chicks songs. With no professional performance experience, at age 14 she spent the summer in the national spotlight where she competed on NBC's hit television show America's Got Talent. Julienne ultimately placed fourth on season 2 of America's Got Talent and was ready to try her hand at working in Music City.
Since her time on America's Got Talent, Julienne has toured with the legendary Country Music Hall of Fame member, Kenny Rogers, which she deems her favorite musical experience to date. She has also performed the National Anthem at various sporting events including Major League Baseball games, Minor League Baseball games, NCAA basketball games, and a NASCAR race. She has also traveled across the country performing her original music opening for the likes of Tracy Lawrence, Ronnie Dunn, and Uncle Kracker.
Julienne currently lives in Nashville, Tennessee and continues to work on her craft. She is excited to release new, original music that she feels best represents her now that she's grown into herself. "It was hard trying to write songs as a young teenager with little life experience, but now I feel like I have something to say. I know myself better musically now," Julienne says eagerly about her progress as an artist. She is grateful to have had the past few years to attend college and make music and is excited to get it out there for the world.